Dans ce DIV la vidéo sera chargée.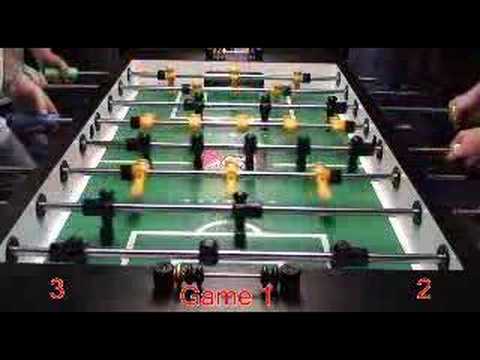 Colorado Foosball Doubles Final Game 1
133062 views
Robert Mares/Mike Bowers vs Billy Pappas/Dan "City" Watkins Colorado State Doubles Final Game 1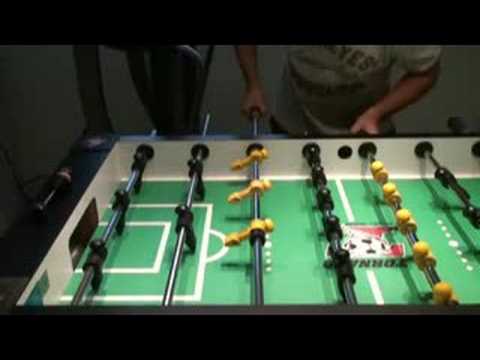 Unreal Foos - Rollover/Snake tutorial
332049 views
Tutorial on the Rollover/Snake Shot. Link to advanced snake shot tutorial: http://youtu.be/BQSd1XPAdWo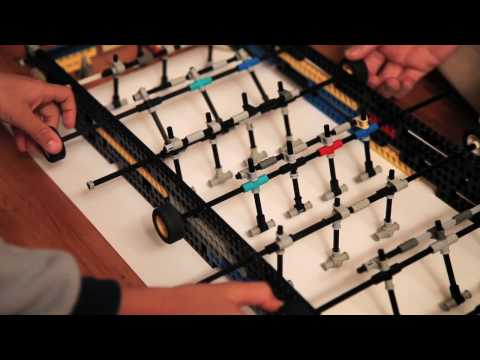 Lego Foosball
30424 views
My son is really attracted to foosball tables, and, if I'm honest, I'd have to say I am too. I considered the idea of buying a small, tabletop unit, but I was unsure how much use it'd see. I was afraid it might become one of those things you play with for a bit, then collect dust. Once again, I see a solution in the form of Lego. I personally prefer the design and building stage, and my son enjoyed that too, but he REALLY enjoys playing with it and now insists we play a couple matches every night. While I'm not the first person to build a Lego Foosball table, it is always interesting to see other people's take on a similar idea - especially when you're constrained by whatever Lego elements you have available. I found prettier examples online, but the design I came up with is functional and fun to play. I edited the video together and again noticed it needed a background audio track. I always seem to figure this out too late. Anyway, I threw together some beats from BPM, an old ambient track from 'music for two cd players' and some vowel filter fun from FAW's Circle. Shake and bake.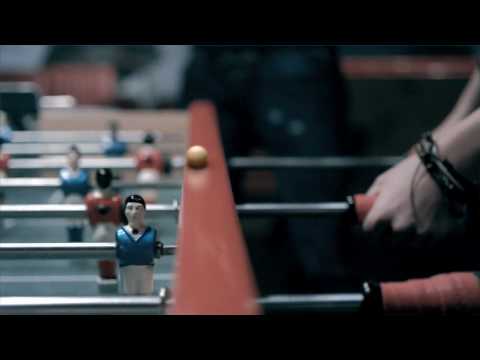 Nokia N8 - Foosball Fever
107142 views
Nokia N8 - Foosball Fever http://www.puntocellulare.it/notizie/21031/Nokia-N8-Foosball-Fever--Video-prreview.html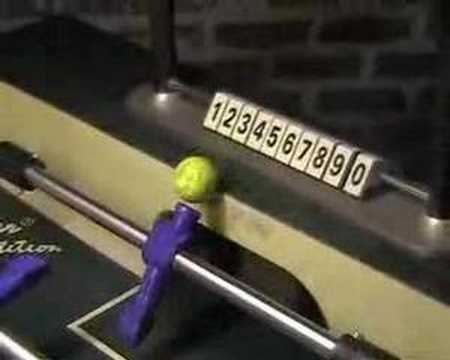 Foosball Tricks
165782 views
A couple of foosball tricks me and my friend did on my Eurosoccer table. Fun to watch if you're out of inspiration or if you just like foosball.
Pages
Our Goals
Official Documents
Patented History
Congress